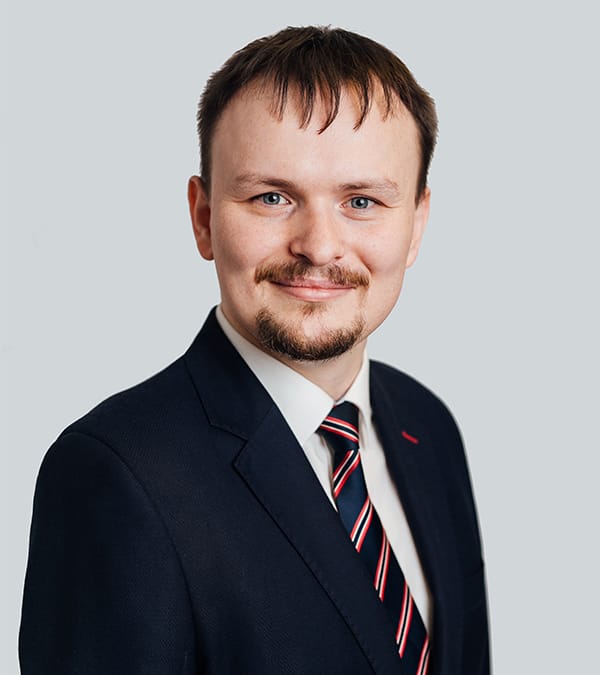 Janusz Zagrobelny

attorney-at-law
Head of the Warsaw branch of the law office. In cooperation with the Law Firm since 2012. In his practice, he helps employers in creating internal rules and regulations, in particular in cases requiring assistance also in English. He represents business entities in court disputes relating to labour law and social insurance law, such as in matters of insurance contributions in different forms of employment. He assists employers in their cooperation with employee representation, in particular with trade unions, employee councils, and staff representatives. Prepares the necessary documentation relating to beginning and terminating employment relationships for Clients, and handles matters of a cross-border nature in the field of labour law and concerning, among others, posting workers on the territory of the European Union and outside the EU.
Graduate of the Faculty of Law and Administration of the Jagiellonian University and the American School of Law run by lectures from CUA, Columbus School of Law, in cooperation with the Jagiellonian University. Doctorate student at the Faculty of Law and Administration of the Jagiellonian University.
He also specializes in compliance regulations and  criminal law in its broad sense, which allows him to prepare precise legal opinions at the periphery of labour law and criminal law on, inter alia, criminal and offence liability relating to the protection of personal data.
Co-author of the commentary to Constitution of the Republic of Poland, Vol. 1, edited by Prof. M. Safjan and Prof. L. Bosek.
labour law
criminal law
cooperation of employers with state authorities, including with PIP and law enforcement
compliance
counteracting unfair competition