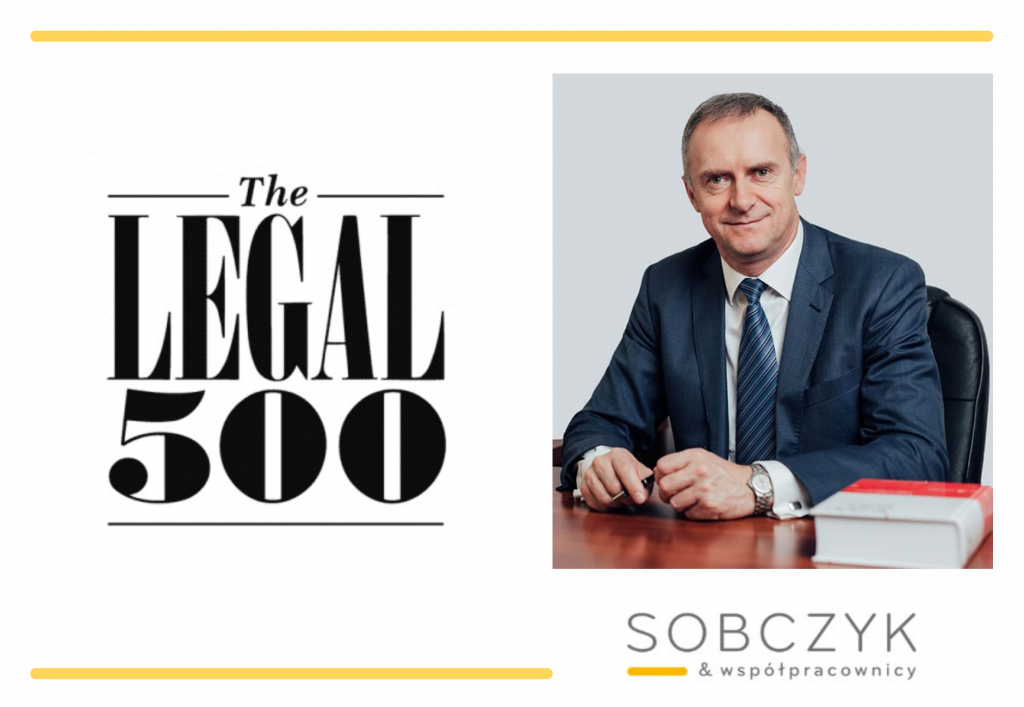 Zostaliśmy wyróżnieni w rankingu The Legal 500
Miło nam poinformować, że nasza kancelaria znalazła się w czołówce polskich kancelarii w kategorii 'Employment' tegorocznego rankingu The Legal 500 . Natomiast prof. dr hab. Arkadiusz Sobczyk został uznany za wiodącego specjalistę w dziedzinie prawa pracy.
Celem The Legal 500 jest pomoc wewnętrznym prawnikom i zespołom prawnym w znalezieniu odpowiednich doradców. Dostęp do rankingów firm prawniczych jest bezpłatny. Rankingi The Legal 500 opierają się na informacjach zwrotnych od 300 000 współpracowników wewnętrznych oraz na dostępie do ofert kancelarii prawnych i kwestii poufnych, które są oceniane przez niezależnych badaczy.
Dziękujemy za docenienie i wyróżnienie!